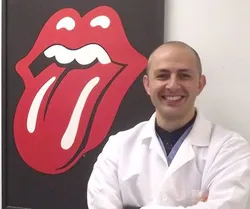 Dr. Alexander Litvinov
Dr. Alexander Litvinov is dedicated to provide the most gentle and comprehensive care for all of his patients. Patients are always treated with compassion and understanding, and he is great at making everyone feel at ease. Dr. Litvinov has been in practice for 23 years in New York and New Jersey. After graduating High School in Moscow, Russia, he earned a Bachelor of Science Degree in Biology from SUNY at Stony Brook. He graduated State University of New York at Buffalo, School of Dental Medicine in 1999. Dr. Litvinov has completed his Postgraduate Program in Advanced Education in General Dentistry as well as Postgraduate Program in Esthetic Dentistry from SUNY- Buffalo in 2000.
Dr. Litvinov has completed multiple Continuing Education Courses in Endodontics (Root Canal Therapy), Implantology, Esthetic Dentistry and Smile Design as well as dental materials. He strives to stay current with new developments in the field and to be able to bring up-to-date technology, techniques, and understanding to treatment of his patients. He is a long standing member of Academy of General Dentistry.
Dr. Alex Litvinov is married and has two children. In his spare time, Dr. Litvinov enjoys Martial Arts, travel, hiking and reading.